Lesbian couple prepares legal challenge for equal marriage rights in Ecuador
06 de agosto de 2013 12:16
On Monday, Pamela Troya and Gabriela Correa announced they would try to get married. That day, they said, they would go to Quito's "Registro Civil" or civic registry, where civil marriage licenses are emitted. They invited the press and gay rights activists to come along.
The couple said they had all the paperwork necessary for a marriage ceremony. Still, they did not expect it to go through: Ecuador's constitution defines marriage as between a man and a woman.
Troya, a vocal LGBTQ activist, said one article in the constitution may exclude her and her partner from marriage, but the rest of the document contains guarantees for equal rights and nondiscrimination. That discrepancy, she says, will be the basis of their legal challenge if the Registro Civil officers reject their request.
"We want to express that we have a desire to get married. Even if the constitution forbids it. Without solid actions, it's hard to prove that our rights are being violated," Troya said.
The women say this is the beginning of a fight that could take years, with the goal of making equal marriage rights a reality in Ecuador.
They are the first same sex couple that has officially requested marriage at a government registry office.
At 11 a.m., the women handed in their paperwork. Procedure states that couples must wait up to four days to get an appointment for a marriage ceremony. The clerks told them to come back on Friday to find out whether they would be assigned an appointment for a wedding. The couple asked for the decision in writing.
Supporters of marriage rights for gay couples gathered outside, wearing t-shirts about equality, holding signs and chanting.
"Homosexuals are citizens with the same rights as heterosexuals. It's not a novelty, it's a right. The campaign for equal marriage starts now and will continue until it is completed," one of the couple's friends said at the gathering.
Troya says that if the clerks reject the request for a marriage appointment, the next step is to file an "action of protection," a legal measure indicating a human rights violation.
Outside the government office, the couple exchanged rings to indicate their commitment to each other.
"If we manage to do it or not, we're still a couple, and we love each other. But Gaby, how wonderful that you've decided to be not only my partner, but to fight with me for our rights," Troya said as she placed the ring on Gabriela's finger.
The couple has been together for four years.
Lectura estimada:
Contiene: palabras
Más vistas en English Bulletin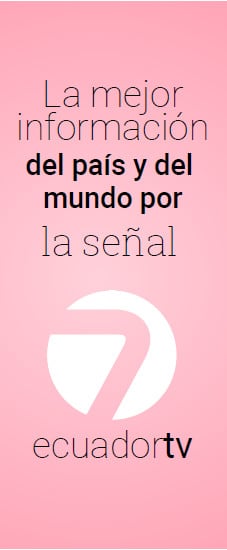 Contenido externo patrocinado